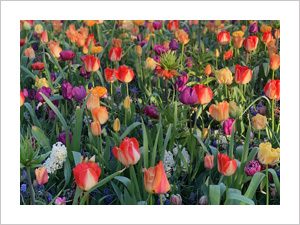 Corona-Virus: Tulip Bicycletour keeps a close eye on the advice of the Dutch government. The tour is now canceled until 29 april. It is a big question if we can cycle this season.
BUT!!! We are now busy preparing the Dahlia tour from mid-August to mid-September. We hope to be able to show you around by bike in the beautiful bulb region!

Bike tour with guide around Keukenhof
A guided tour along the colourful flower bulb fields.
Cycling along the highlights of Lisse.
With a local English speaking guide.
Includes bike and helmet.
You can make reservations from 21 March until 10 May 2020.
A private tour is available on request (please send an e-mail).
Keukenhof in Lisse is a magnificent 32 hectare floral park with a variety of flowers such as tulips, hyacinths and daffodils. Every year from March until mid-May the Keukenhof can be visited to see these beautiful flowers. Around the Keukenhof there are many amazing flower fields! The diversity is overwhelming. Come along on this bicycle tour and experience the gorgeous vieuws of the blooming Dutch flowers in Lisse!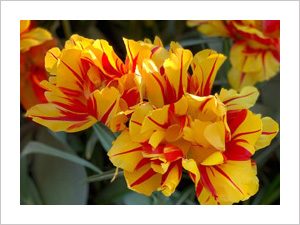 What does this tour offer?
During the 2.5 hour tour we cycle along the expansive fields of flowers. We not only ride along Keukenhof, but also along 't Huys Dever (a 14th century monument) and several museums and windmills. The experienced local guide will tell you about the history of Keukenhof in Lisse and other attractions. During the tour we will stop for about 20 – 25 minutes break at 'De Tulperij'. A unique location where you can enjoy a magnificent view over the flower fields. You can enjoy a drink and buy delicious Dutch treats or souvenirs (own expense). There are restroom facilities at 'De Tulperij'.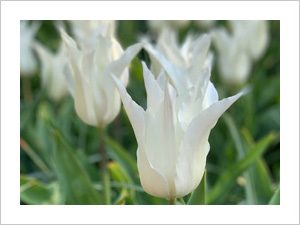 Tickets and pricing
Bike tour including bike and helmet: € 35.00 per person.
Bike tour with own bike: € 29.50 per person.

Reservation costs are 2% with a minimum of € 0.99 and a maximum of € 2.99.

Minimum number of participants is 3 people.
Rear child seats for children from 1 to 6 years old (9 – 22 kg) possible on request (€ 12.50 to be paid in cash on the spot).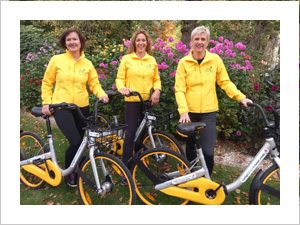 Meet our team!
We are happy to show you the most beautiful places in the Bollenstreek when the fields are in full bloom!
Look for larger photos here >>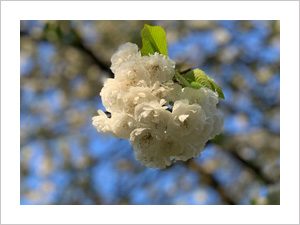 Contact
Mail: contact@tulipbicycletour.com
Telefoon: Irene Kraak +316 17176249
Start location:
Hotel-Restaurant De Engel
Heereweg 386
2161DG Lisse