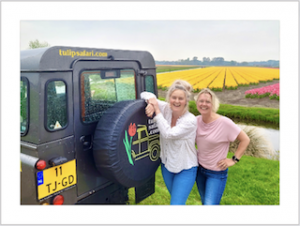 Tickets and pricing
Tulip Landrover Tour € 65.00 per person.
Maximum number of participants is 8.
You can reserve a seat for children up to 6 years and older. Due to safety reasons, it is not possible to bring children under six years old.
Cancellation is free up to 72 hours in advance. No refunds will be made within 72 hours before the start of the tour.
We cannot be held responsible for the conditions of the flower fields.