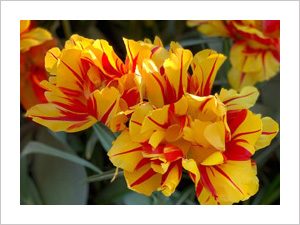 Let us know what you think en send us your review!
pedalflower
We have had a lovely time with a great guide Irene how could tell us a lot about the history of Lisse and the flowers. Very good bicycle's, easy in use and comfortable. Recommandation for everybody how wants to see the flowers in Lisse/Keukenhof! Thank you so much. Greetings Jacqueline.
22 September 2020
Great day out!
We had some rain, but the meeting point was easy to find and perfect for a coffee before starting the tour. The flowers were lovely and a nice (easy) cycle through the countryside. It was fun to see the different areas – from the flower fields to the castle and we went back afterwards to pick our own flowers to take home. Astrid was friendly and knowledgable and really enjoyed the bike tour, looking forward to Spring 2021 for the next tour of the tulips!