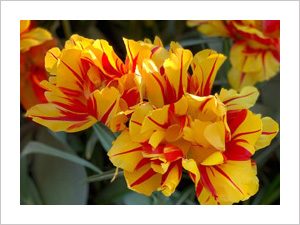 Terms and conditions
Tulipbicycletour reserves the right to cancel a tour in case there are hazardous weather conditions, including thunderstorms, storms, extreme heat, snow or ice.
Minimum/maximum number of people for this tour is 2 up to 20 participants.
Payments must be made through the designated payment system. The tour must be completed on the scheduled date and time.
Participation in the Tulipbicycletour is entirely at your own risk. Tulipbicycletour is not responsible for any injury or other damage that may be incurred by the participants during or as a result of a training. Advice about cycling is always noncommittal and is followed up at your own risk. Also, Tulipbicycletour is not liable for damage to and / or loss of personal property for any reason, arising during or in connection with the activities organized by Tulipbicycletour.
A bicycle tour is intensive and injuries can occur. Participants should assess themselves whether they are suitable for participation in the bicycletour. If you have health problems or obesity, or if you have any other reason to doubt whether you can participate in the bicycletour, it is strongly recommend that you first seek advice from a doctor.
You must be able to cycle 15 kilometers. Your payment will not be refunded if it turns out that you cannot cycle
You are not under the influence of alcohol, drugs or any other stimulant during the bicycle tour which may affect your ability to cycle.
Tulipbicycletour reserves the right to exclude unsuitable participants from participating in a tour.
It is advisable to wear a helmet during the tour. If you don't want to wear a helmet, it is at your own risk.
Cancellation is free up to 24 hours in advance. No refunds will be made within 24 hours before the start of the tour or when you arrive after departing time.
You agree entirely at your own risk and at your own responsibility to take part in the bicycletour of Tulipbicycletour.
You agree that your data will be kept by Tulipbicycletour. Tulipbicycletour hereby declares that neither the data will be disclosed to third parties for the purpose of privacy legislation.
The text of these terms and conditions is offered in the Dutch language and in English. In case of conflict or if something is unclear, the Dutch version will prevail.